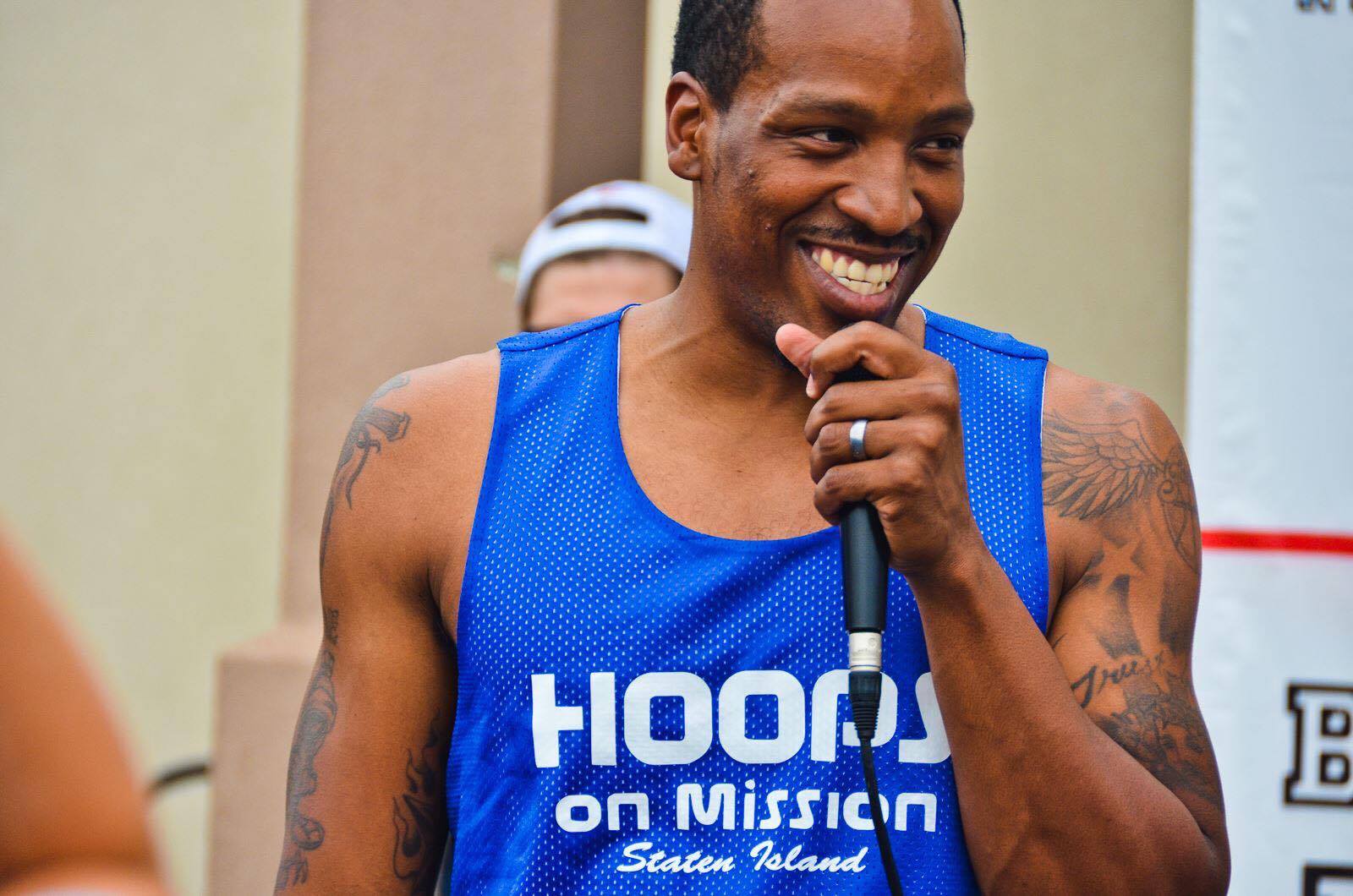 Our Mission
Hoops on Mission is a 501-c3 non-profit organization.  Hoops on Mission is a multi-cultural organization that is focused on the youth of our communities.  Many programs and events are held throughout the year.  Basketball and Bibles is one of our largest events held in December of each year.  Hoops on Mission joins together in mentorship, basketball, events and mission trips. Everyday is a Mission!
Our Founder
Dwayne Jackson is a great individual who has a passion for God and making a difference in people's life through basketball. Growing up in the urban area of Fort Myers, FL, Dwayne quickly realized that basketball was his way out of his circumstance. Dwayne started playing Basketball in the 5th grade and was one of the first members of High Hoops players many years ago.
Also, he played basketball at Mariner High School where he earned All-State Honors and finished his senior year averaging 32 points a game.  Dwayne ended up going to Hillsborough Community College and later transferring to Charleston Southern University receiving a Bachelor's of Social Science and an Associates in criminal justice.
Accomplishments
-Los Angelas Lakers Tryout
-ABA Heartland Prowl/Jacksonville Giants
-Bigtime Reality Show ABC Channel
-Missionary and World Changer
-Hoops on Mission founder
-most importantly husband and father