Hoops on Mission is an organization that helps inspire the youth.  We are empowering the youth with basketball and the gospel.
Learn More
Do you want to train at the best sports academy in Lee County?  Contact us today at HOM Sports Academy.  We have group training and individual training sessions.
Schedule a Training
Our 4th Annual Bibles & Basketballs Holiday drive is here.  We will be collecting donations for basketballs, monetary donations to purchase basketballs and bibles.  Also, we have partnered with Christ Centered Lifestore on this Holiday drive.  You can contact Christ Centered Lifestore to purchase two specific bibles for our Holiday drive for only $10.
Register a Team Now
I Rep the HOM FAMILY
Hoops on Mission exists to inspire and empower youth in SWFL to be world changers in their community.
If you are a youth that has not experienced a Hoops on Mission event you will want to get involved.
If you are looking for an organization to volunteer with, we definitely have a place for you.
There are so many youth that just want to belong to a group.  Basketball is a platform we use to spread the Gospel.  There are so many other levels of Hoops on Mission that doesn't involve basketball.  However our heart is in the hoop, and the Lord receives the Glory.
Email us at hoopsonmission@gmail.com we have yearly events, monthly doings and weekly training.  We have mentoring and leadership programs to offer our youth.  Also, tons of basketball.  Want to be a World Changer?  Join us!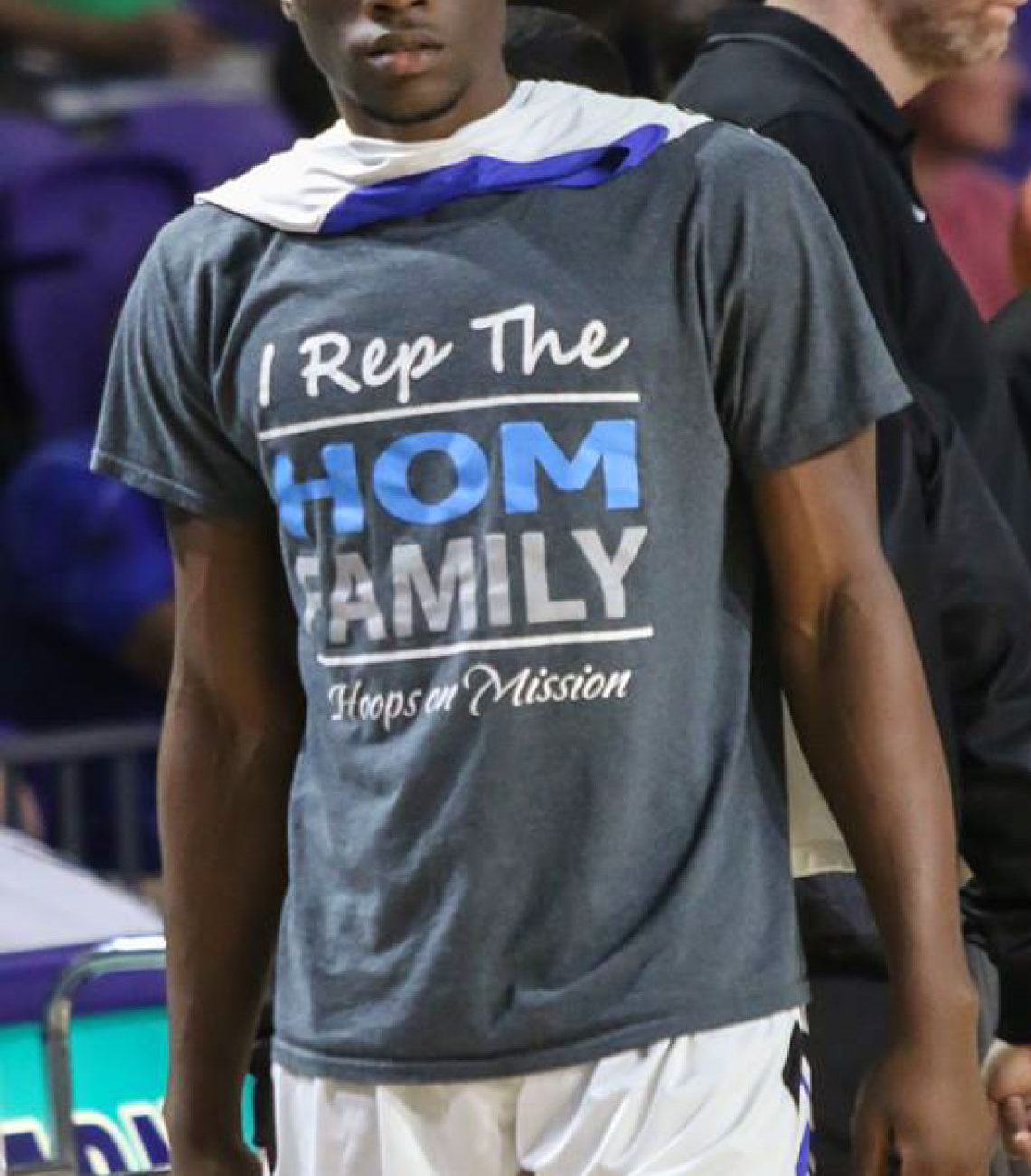 WE GOT NEXT...
What's next for Hoops on Mission?  We are having our Basketballs and Bibles Holiday Drive, do you want to donate to our Holiday Drive? Contact us by email at hoopsonmission@gmail.com
We are also looking for sponsors for this event.  Thank you.